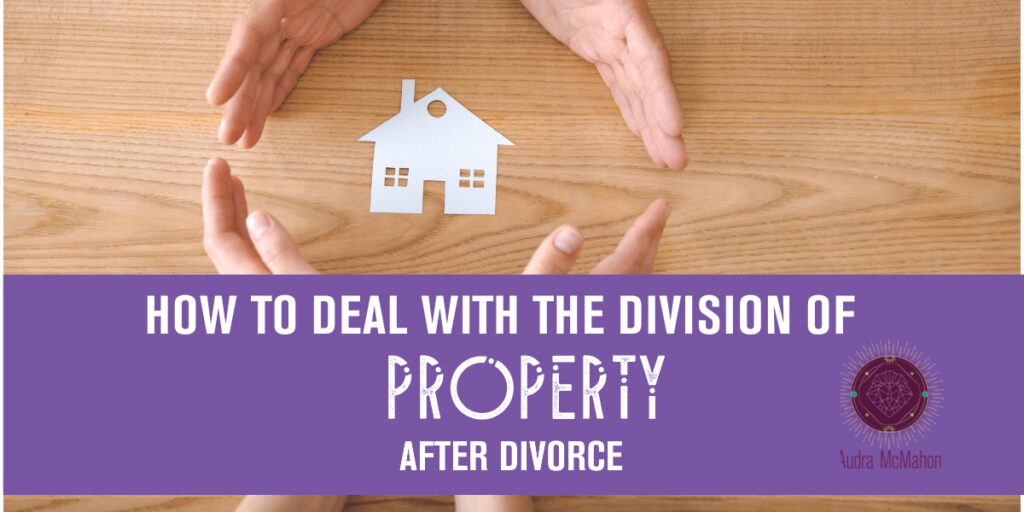 For many of us, a house will be our biggest financial asset during our lifetime. So, when faced with separation, the division of property after divorce can create stress and anxiety. What if you're left with nothing or an unfair portion of that property?
As a certified mortgage planning specialist and divorce lending professional since 2002, I've helped people buy a home, refinance a home, and retain a home in a divorce. So, I see the emotion that's often attached to that investment.
What I know is that the financial circumstances and arrangements you have in place after separation, can play a role in determining the outcome of your real estate and property ownership.
Examples of property to divide
How exactly do you define "property"? When it comes to divorce, property doesn't just mean a house or piece of real estate. There are other forms of property too. These might include:
Family home,
Investment property,
Bank accounts and trusts,
Insurance policies,
Inheritances,
Vehicles,
Shares and investments,
and more…
When you look through this list, what assets or property can you see that might apply to you?
How to decide if you should keep the property
If you take a piece of real estate, how do you decide if you should keep it or sell it? I often say, your house is not necessarily your home when it comes to divorce. If you cannot afford the dwelling in which you live, it will not devastate your children. What is more crucial is that you are a present parent. Always remember that your house is a home because of the love that grows within it.
When I work with a client, it's to do all I can within the confines of today's lending rules and regulations. I base my advice on what's best for the client. When you're in the midst of such an emotionally charged period, your judgement may be clouded. This is where it's important to seek professional advice. Then step back from the situation to make a decision based on logic.
According to the Consumer Financial Protection Bureau (CFPB), keeping your home in divorce may not be the best financial option for you. That may be hard for you to hear, but what I remind mothers is that your child's first home was inside your body. They care that you are present and continue to show up. That's their security. They do not care where they live.
Divorce is a time of chaos, where everything is changing for them. They want something that's consistent.
So, retaining your home, if it's not the best financial choice for you, is going to ultimately be detrimental. The reason is that it creates more change and stress. And that's not just for you, but for the physical, financial and emotional health of your entire family.
Sit with this idea before attempting to start the division of property after divorce, as it may change what's important to you.
How do assets get divided in a divorce?
The first question I often hear is: If you get a divorce, who gets what? The answer is: It depends. It depends on your circumstances, whether you want to fairly distribute it with your ex-partner outside the courts, or whether a family law court ends up having to decide.
And even if it does get to court, there are no formulas used for a property split in divorce. No one can tell you exactly what the outcome is going to be. A decision is only made after all evidence is heard.
You will also need to take other things into account. Things like current assets and debts, the financial contribution to the assets or property, and future requirements.
It's important to seek legal advice to know where you stand and what the property split might look like for you.
How to work out your property settlement
When you start negotiations with an amicable ex-partner, you expect that's how it will continue. But it can easily turn contentious quickly and unexpectedly.
An attorney will likely advise you to ensure you know where your estate plan is, the original and copies of all documents you've signed individually and together, and any other financial resources you feel might be applicable.
A house can symbolize safety and freedom for you. So, dealing with such a large, emotional and tangible item can become a sticking point during the division of property after divorce.
If things are not going in your favor, use people you trust and who are willing to be honest and transparent with you. This includes lawyers, mortgage brokers and coaches.
You may be concerned about the short term costs this type of support might add during this time. That's natural. However, I've found the long term benefits of seeking advice early is worth the upfront effort.
To get the best outcome, look for the best team. It's good to look for people who have the ratings and testimonials to back up their skill sets. Next, talk to professionals who can verify the expert's credentials. Lastly look at how much experience they've had in the area of divorce.
Work with someone who is passionate about making sure you never have an adverse impact like I did. My life's work is to make sure you never go through what I did.
The first step in the division of property after divorce
I would highly encourage you to first get a good grounding on your financial situation. Do this before deciding whether keeping or selling your property is the best move for you.
You can do that through the Preparing For Divorce — Financial Health Assessment workbook. This workbook might seem like a step you can skip. But believe me, those who skip this critical first step often end up in a world of financial pain because they lacked clarity on what the best steps were for them.
Download a copy of the Financial Health Assessment Workbook. It's only $9.29 and worth every penny in helping you create long-term financial stability and freedom.